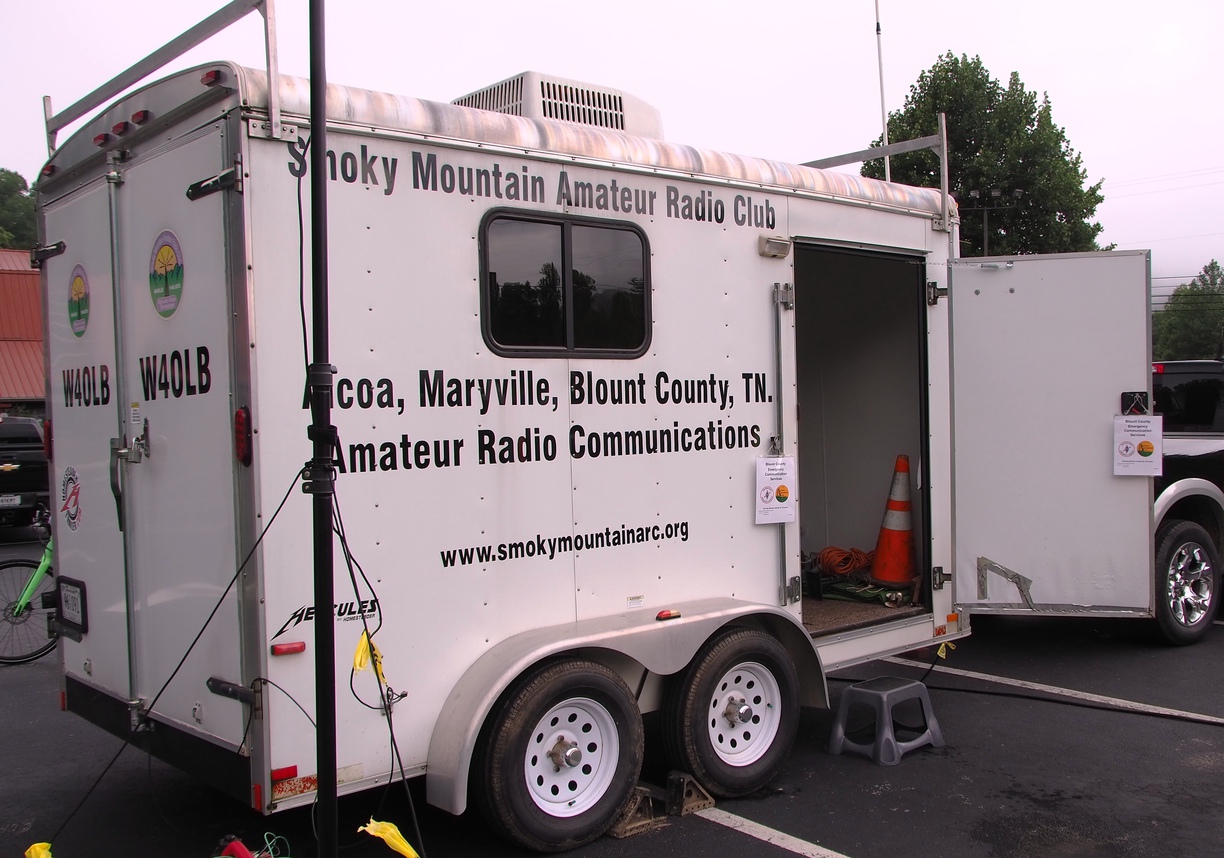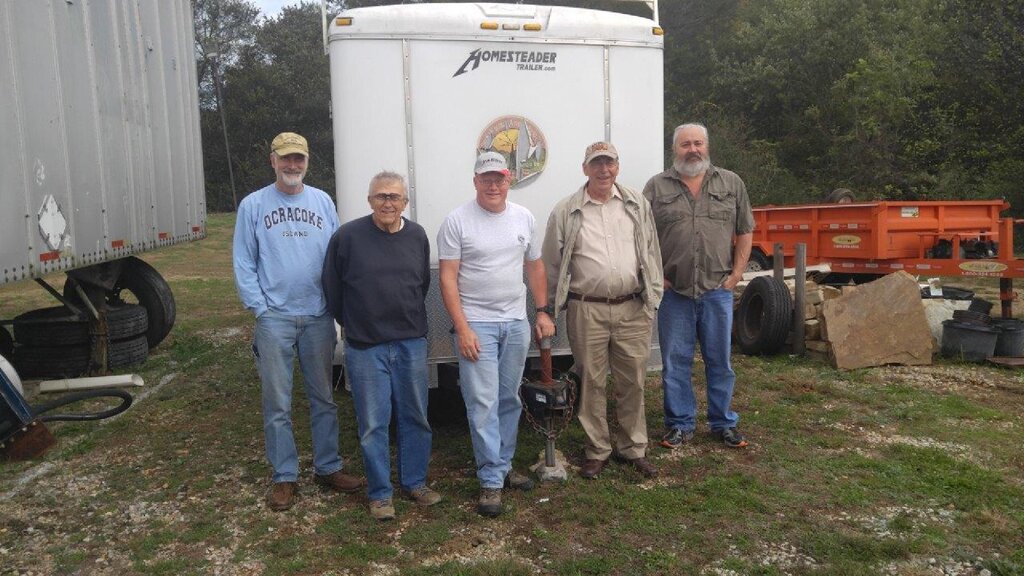 Donation
In 2019 BEARS was given a trailer by the Smoky Mountain Amateur Radio Club.
When we received it, the trailer was in need of some care. It consisted of just a box on wheels with tires that needed to be replaced, one ceiling light, a built-in counter and two doors. We had the funds to replace the tires, but we didn't really have funds to take on the other improvements that were needed.

Improvement Project
In 2020, Dave (N9KMY), learned about an organization whose mission it is to support, promote, and enhance digital communication and broader communication science and technology, to promote Amateur Radio, scientific research, experimentation, education, development, open access, and innovation in information and communication technology.
That organization was Amateur Radio Digital Communications (ARDC) and after a lot of work from Dave to develop a proposal, we received a grant from them to improve the trailer.
Current Status
January 18, 2022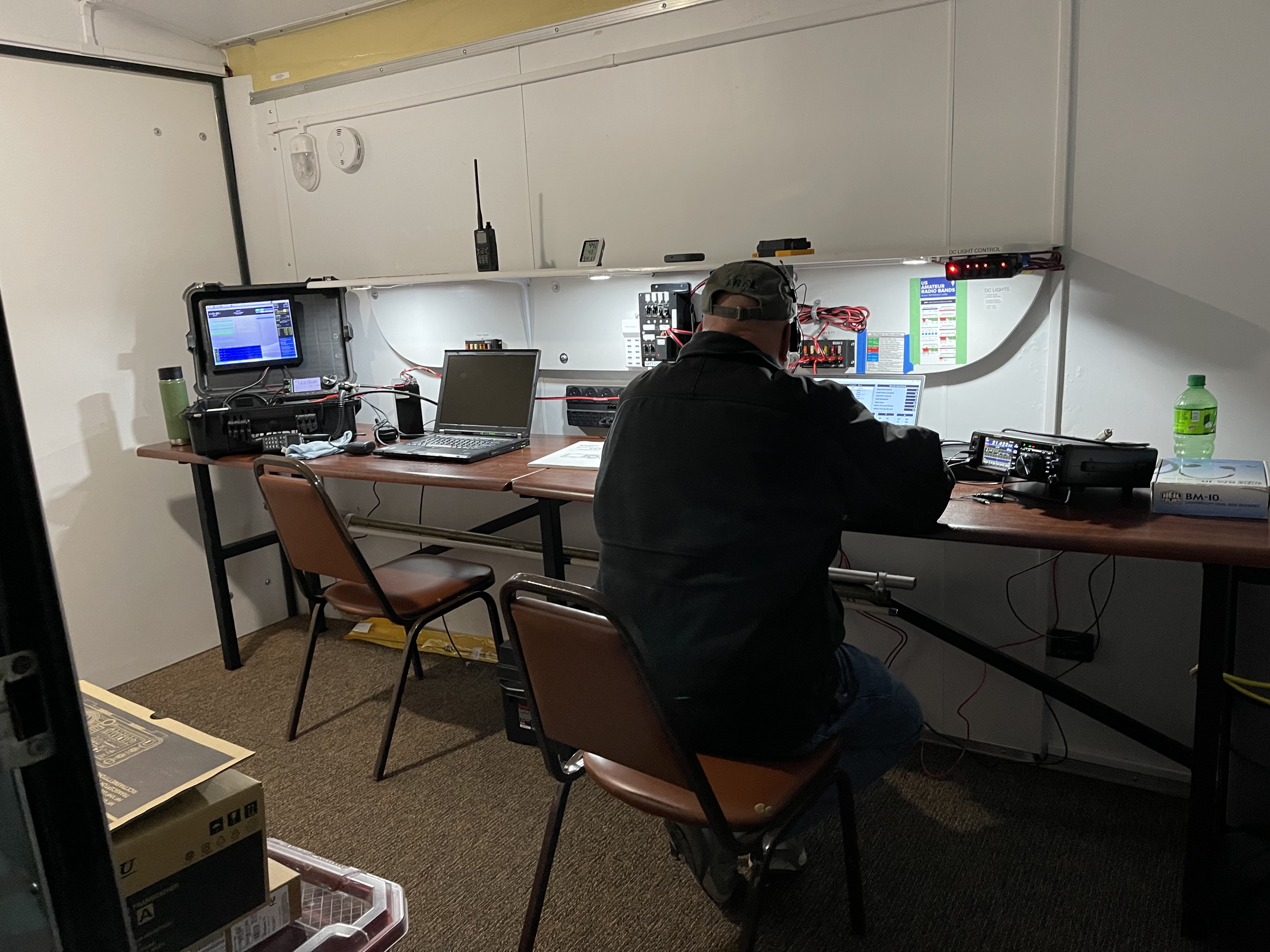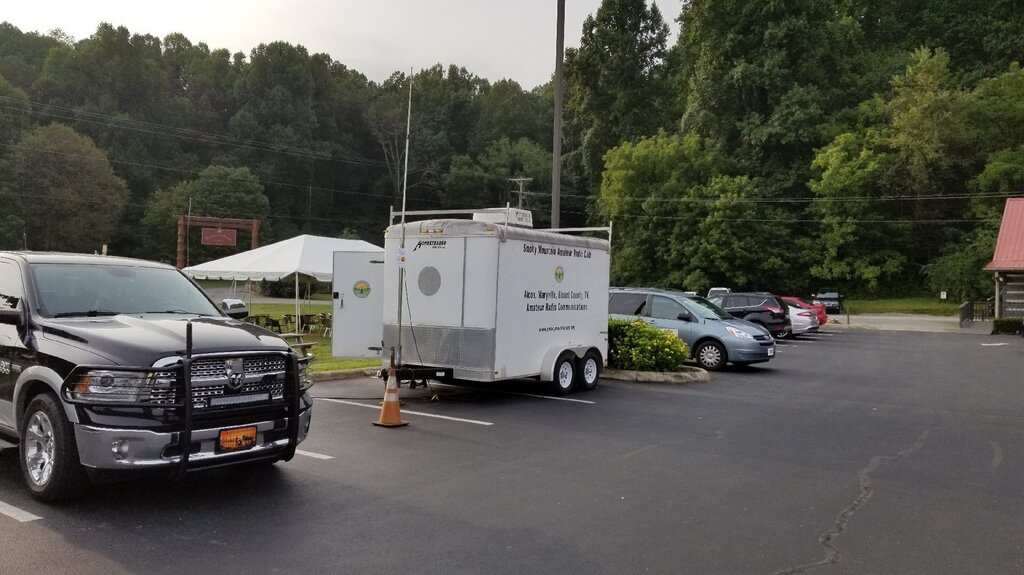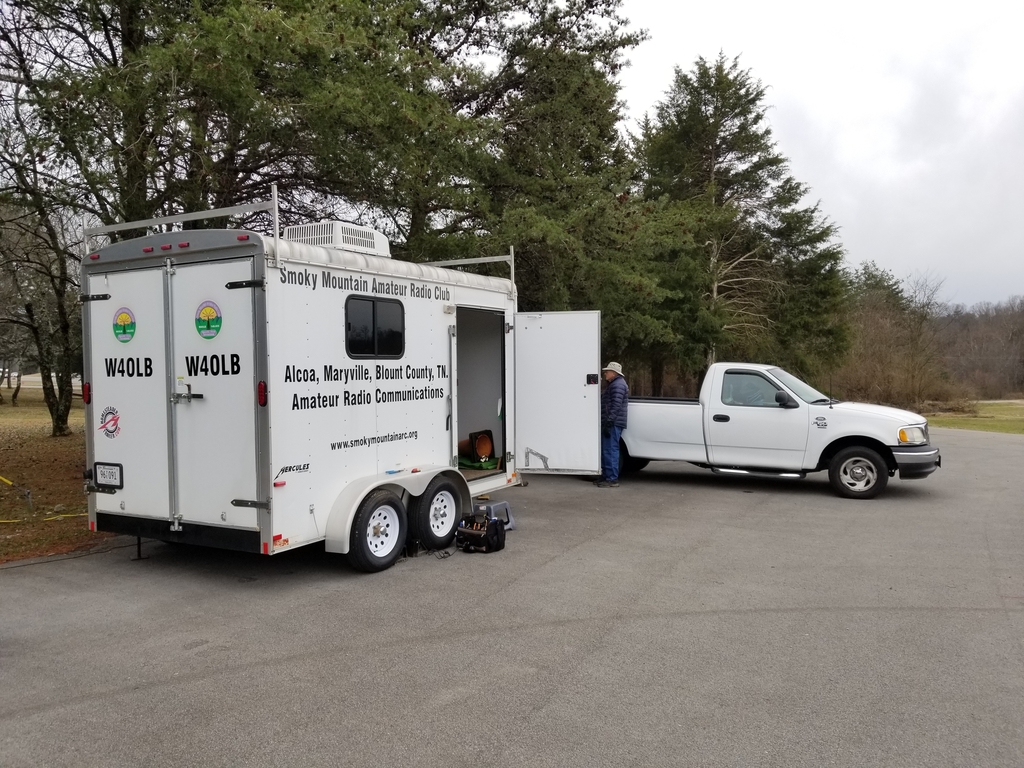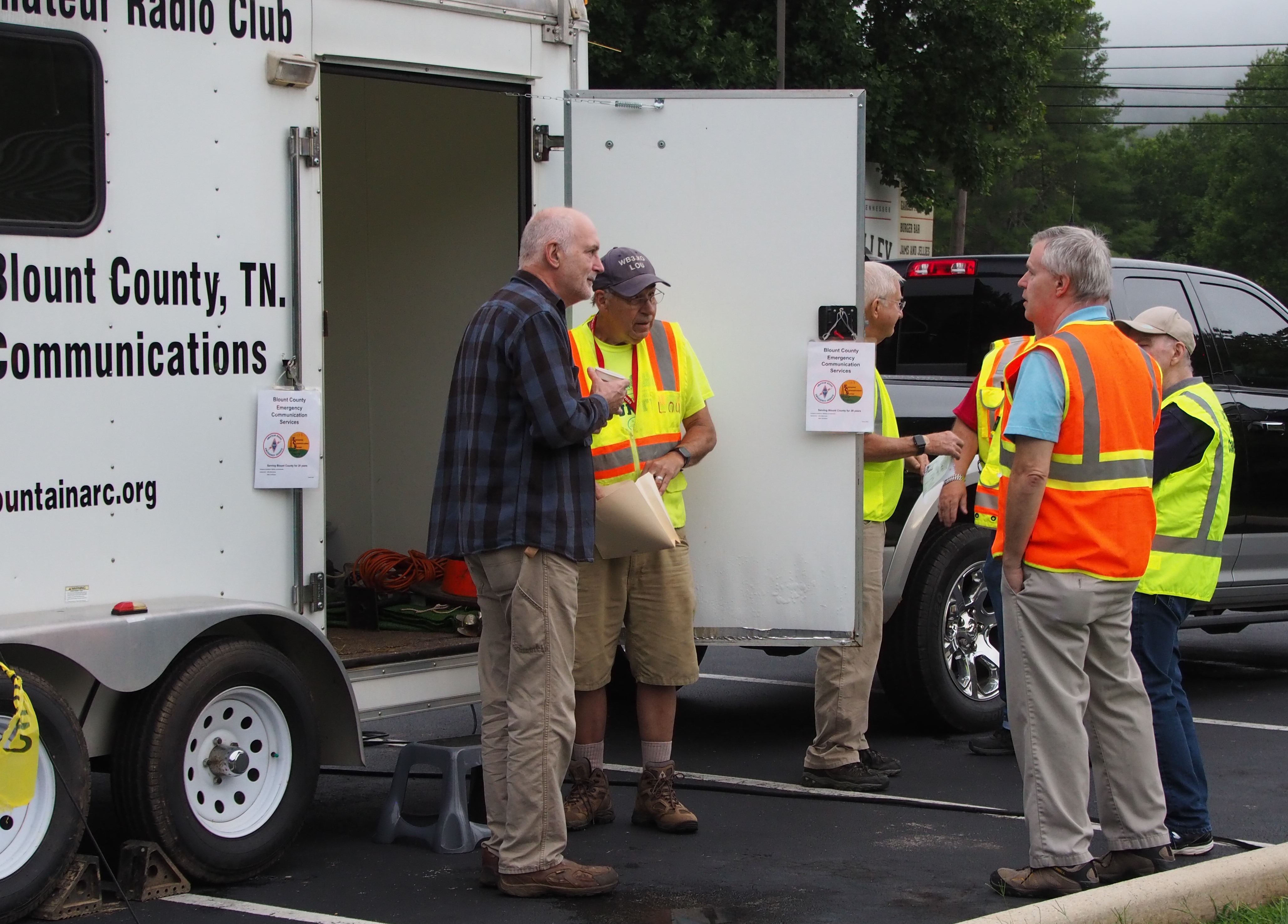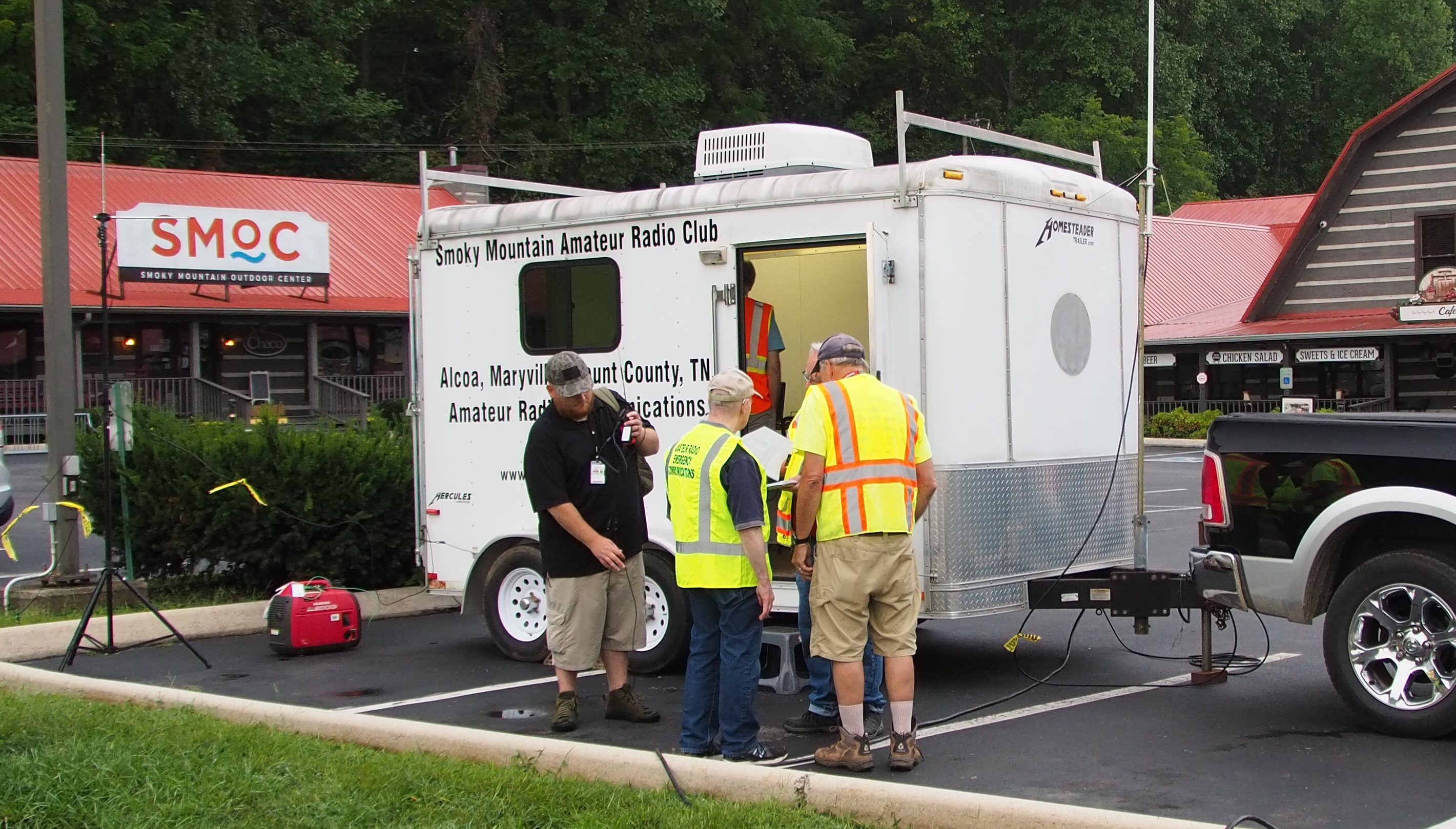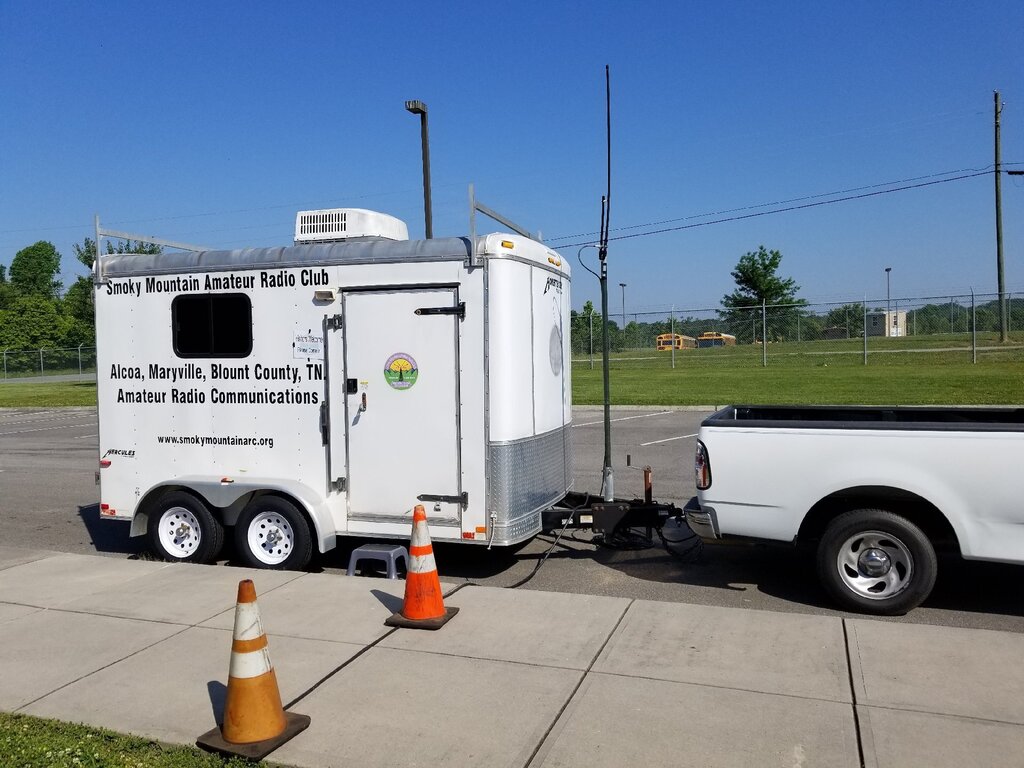 The trailer has been used several times since being acquired to offer a place out of the elements for operators.
Our first event was the 2019 Tour de Blount shortly after we received the trailer. Since then, we've used it at the Dancing Bear events and Winter Field Day. Our goal is to utilize the trailer with some training activity at least once every month.
The grant will fund needed repairs and to outfit the trailer with better lighting, masts for antennas, antennas, radios, plus other supplies, and equipment to make it usable for local emergency communication operations in support of the local public. Nearly all labor to outfit the trailer will be completed by volunteer amateur radio operators.
Our priorities are on fixing the water leak that we have and repairing any damage that has occurred as a result of that leakage. Afterwards, we'll move to safety and security items and then we'll get into the heart of the improvements to the trailer.
The trailer does not currently have a 12-volt electrical circuit in it. So one of our first tasks will be to install a 12-volt power system in the trailer to allow us to easily power radios, lighting, and accessories. Along with this will come shelving used to mount the equipment along with a place for future radios.
While we do have a Honda generator, it does not have sufficient capacity to operate the A/C, thus we are looking to add a second with a parallel cable. We also need to add some additional items to make using shore power (when it's available) easier; things like heavy-duty extension cords and power strips.
Not to be forgotten is the need for digital capabilities. This will require a computer, display, HF radio and interface equipment. Digital modes are key to moving text-based data for events and especially the Knox/East Tennessee Health Care Coalition.
Due to the BEARS relationship with the Blount County Emergency Management Agency, the trailer is allowed to be parked in a secure area of the Blount County Emergency Communications 911 Center where it can quickly be deployed. As the County does not have a dedicated communications room for their EOC, the trailer can be moved adjacent to the building and provide an operational place for ARES® members in the event they are called upon.
Improvements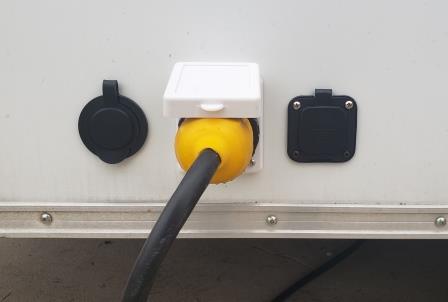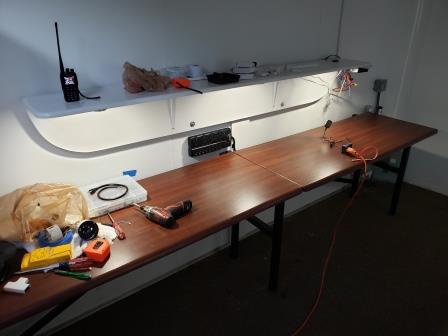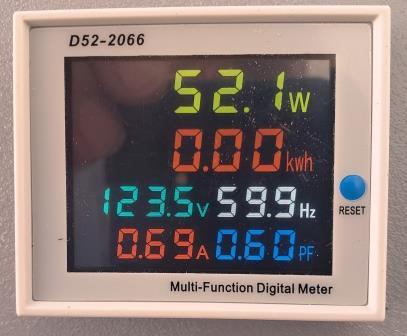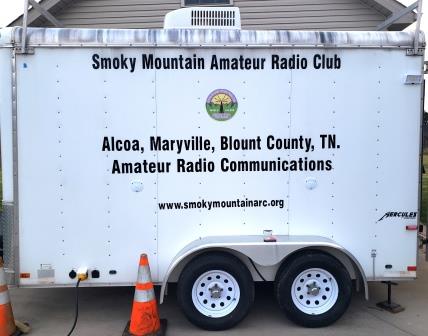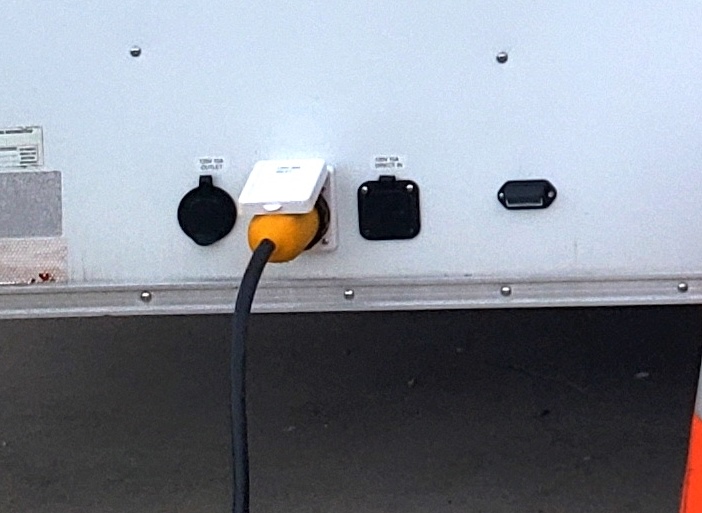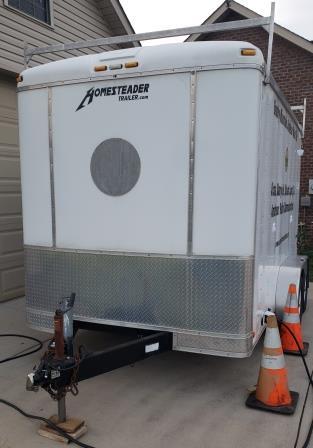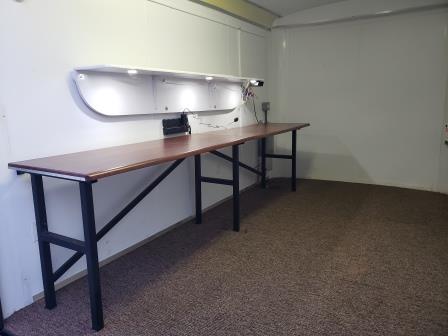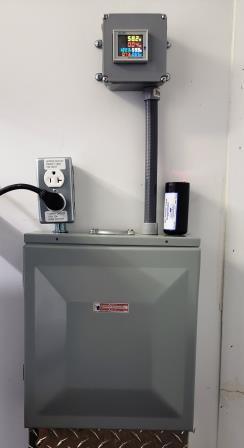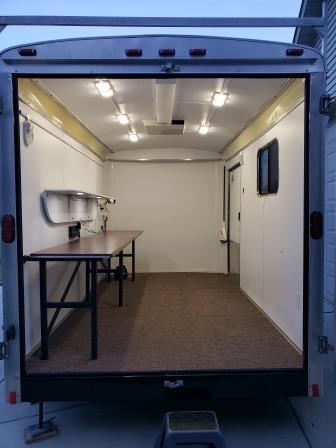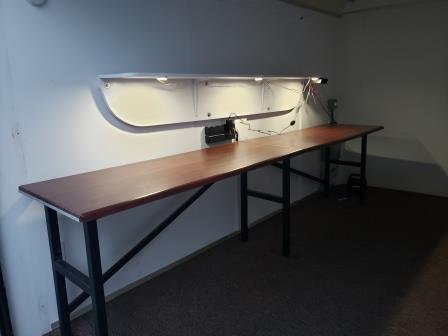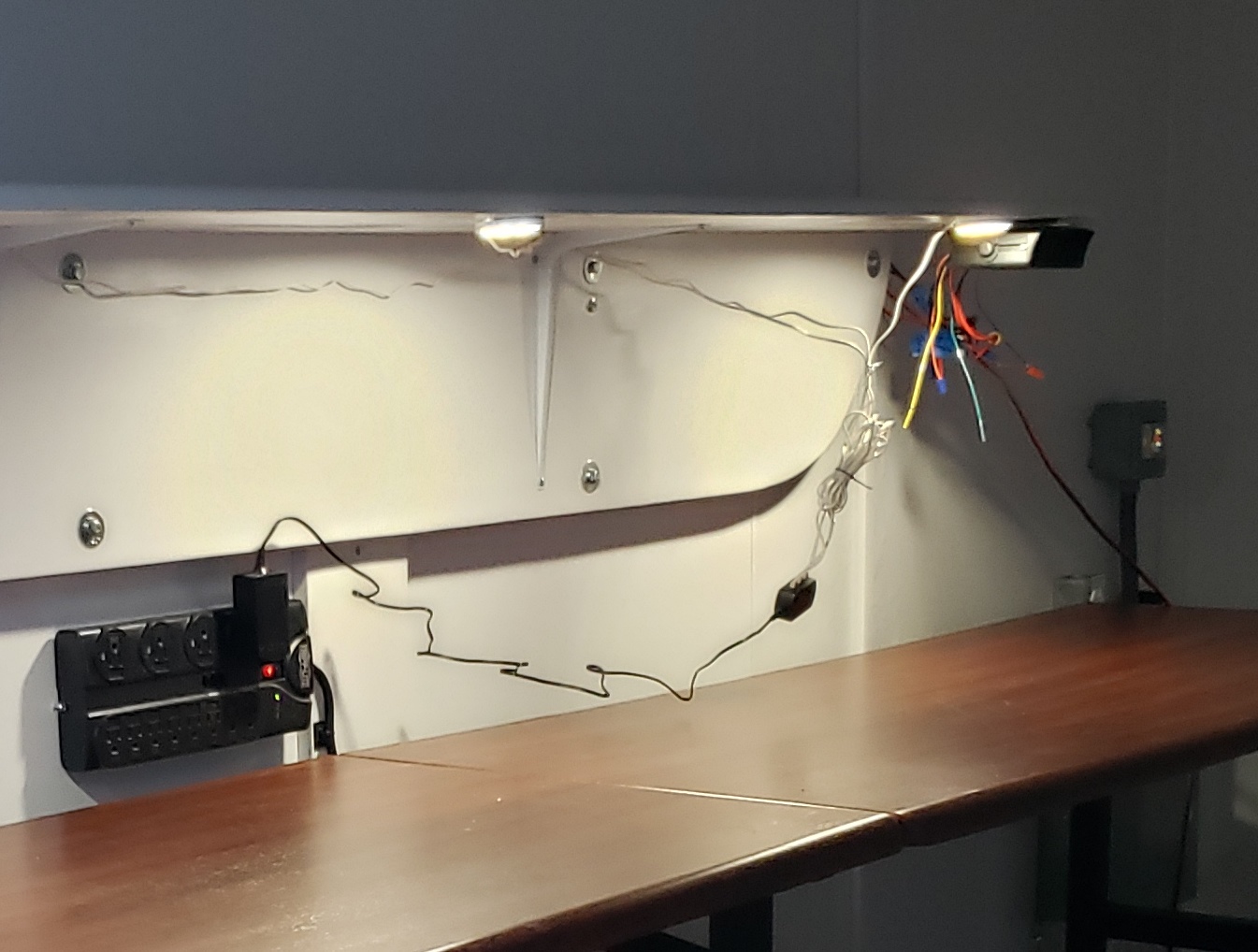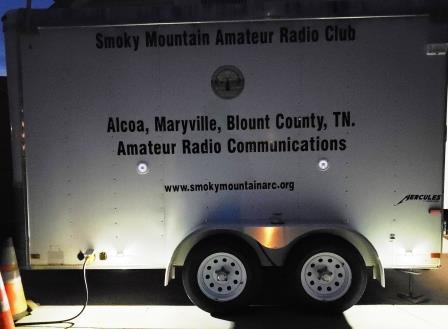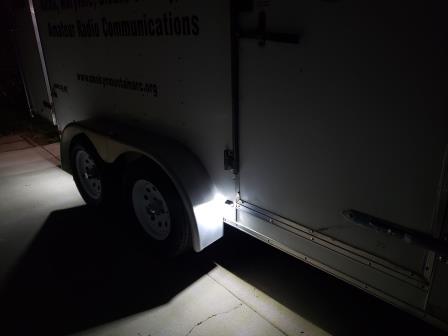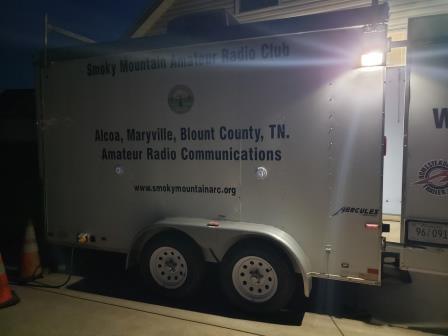 Significant effort has been put into the trailer improvement project. As of 2022-05-19, here is what has been completed:
Flooring with rotted areas replaced
Carpet cleaned and glued back down
Updated electrical AC input to load center
Added 2nd input AC power allowing for separate power
Installed DC ceiling lighting
Installed outdoor DC perimeter lights
Installed switching for DC lights
Re-installed work-table and bolted in place
Building and installed a wall shelf above the table
Installed two new cable entry ports
Repaired front and back doors
Repaired roof leaks
What is still on the list to-do?
Install new brake battery
Install rear door latch and fix door weather stripping
Install SoftStartRV into air conditioner
Construct the DC breaker system and install
Install two more exterior perimeter lights
Complete DC wiring for lights and install ferrites
Re-install wall panels when DC wiring completed
Complete AC updates: Noise Filter & Circuit Breakers
Bid out/acquire radios, DC distribution equipment and antennas
Install two batteries, LV disconnect and charger system
Install two mobile antennas
Acquire 10/3 AC extension cords
Acquire new office chairs, step ladder and step for trailer access
Create internal trailer mounts for antennas and spare tire
Complete fiberglass extension pole design